PLEASE HELP PUBLICISE THIS POST BY CIRCULATING THE DETAILS IN WHOLE OR IN PART AS WIDELY AS YOU CAN - THANKS

The Direct Link to include
in your 'e'Mails and on your Blogs & Forums is:

http://caterpillarsandbutterflies.blogspot.com/2009/08/600-may-i-presume-to-remind-you-as-this.html
#600* - MAY I PRESUME TO REMIND YOU
AS THIS IS POSTING #600!
There are only 38 Days until The Irish are forced to vote again in a referendum to ratify The
New Constitution
Lisbon Treaty.
You may well find some facts to use to help them or some ideas if you
CLICK HERE

~~~~~~~~~~~~~~~~~~~~~~~~~~~~~~~
Similarly may I remind you that you can help in another matter of common justice, which you may have read of in Christopher Booker's column in The Sunday Telegraph this week.
Photo: UPPA
Lord Justice Wall
described East Sussex's behaviour as 'disgraceful'
For more specific details CLICK HERE

If you would like more general info on the subject CLICK HERE
~~~~~~~~~~~~~~~~~~~~~~~~
You may also wish to know more of the details regarding this man: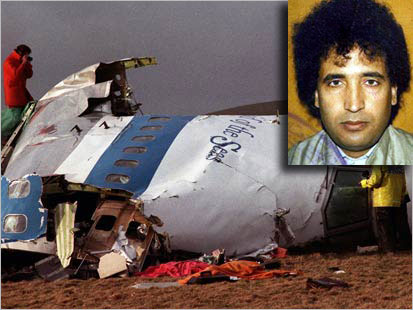 Which you will find if you CLICK HERE
& there will be numerous more entries to add to the several already posted, during the coming week or so.
~~~~~~~~~~~~~~~~~~~~~~~~~~~
But to really understand some of the background you will need to know more of this man:
Whose behaviour in the matter and that of 13-Mar-1996 can in my opinion be described as little short of evil.

For more background data CLICK HERE
~~~~~~~~~~~~~~~~~~~~~~~~~~
You may find the words of Lord Burton of interest:

~~~~~~~~~~~~~~~~~~~~~~~~~~~~
You will find much additional information if you CLICK HERE particularly if you follow the many links.

Then return to this blog and start reading back through the 600 postings in the realisation that in not a single one have I ever set out to mislead or have I ever failed to provide the truth and substantiation - I understand that to date I have NEVER made a substantive error or stated an untruth.

You must judge for yourself and if you are in any doubt of the facts having read the blog please do not hesitate to contact me and I will readilly endeavour to clarify and if you find an error PLEASE contact me and if it is substantive I will not only publish the correction but will make the appropriate apology.

I do appreciate that the scum that now support and run EUkip would rather tittle and tattle than address the facts and that they are only too happy to lie about me where they can hide behind false names or on platforms where dishonesty prevails and I have no right of response.

Interestingly NEVER ONCE have any of the mischief makers called me giving their identity to check a fact nor to correct an entry, save once where I had been misled deliberately over a resignation by two EUkip apparatchiks and the correction was made with apology within minutes!

If you repeat ANY statement I have made on my blogs I will be only too happy to stand by the statement and you in any Court in defence of the truth - assuming you have quoted me accurately and in context.

I make no claims of infallibility but you may be assured that I will honestly try to do my best in the causes I support. Including in support of UKIP, which I have fearlessly and constantly supported for over a dozen years.

It is sad to have watched so many of the honest activists of UKIP either drift away or become corrupted and follow the venal and utterly dishonest and dishonourable venal path of EUkip in such betrayal of these United Kingdoms. EUkip has not only associated itself with some of the most vile politicians in EUropean politics but has attracted like minded support from a vicious and vile claque seeking their own enrichment and aggrandisement.

EUkip has become a disgrace to these United kingdoms and I fear it may be too late for UKIP but we can but hope!

If I can help YOU in an honest and honourable endeavour of a patriotic or moral nature PLEASE do not hesitate to contact me.

Regards,
Greg L-W.

For my FULL contact details CLICK HERE

Clean EUkip up NOW & make UKIP electable!

The corruption of some of EUkip's leadership
& NEC is what gives the remaining 10%
a bad name!

I SUGGEST – since there is clearly no political party of repute, advocating or campaigning for withdrawal of these United Kingdoms from the EU and restoration of our independent sovereign, democracy, with Justice & the right to self determination in a free country. Deny the self seeking & meaningless wanabe MEPs the Mythical Mandate for which they clamour. Diktat is imposed from The EU but Law should be made at Westminster, for our Country & our Peoples.

Write Upon Your Ballot Paper:

LEAVE THE EU